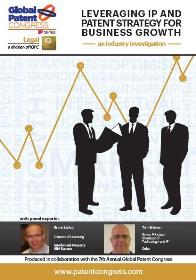 70% was the number of IP professionals that believe IP & business strategy alignment are vital to patent portfolio management, in a survey conducted by Legal IQ.
"As the 'IP for business growth' ethos expands, value creation and productivity will expand as well."
- Tom Briscoe, Senior Principal Strategist of IP, Dako
Legal IQ's latest 22-page whitepaper explores how you can monetise your IP and patent strategy with insight from tech giant IBM's Director of Licensing, Bruno Leduc and niche operator Dako's Senior Principal Strategist of IP, Tom Briscoe.
Topics discussed include:
Which industries will face the biggest challenges over the next 18 months
The key obstacles to optimising Patent Portfolio Management
How IBM determine the financial value of a licence compared to acquisition and strategic alliances
The benefits of "open book" patent policies
Dako's patenting process of flagship products
How to use trademark and copyright to complement patent strategy
The biggest challenges to licensing
This whitepaper was created in collaboration with Legal IQ's 7th Annual Global Patent Congress, taking place in Copenhagen, 24th - 26th September.
I hope you enjoy it, please let me know what you think in our LinkedIN discussion or by replying to this email.
Kind regards,
Karen Magnusson
Legal IQ